Scam or not?
I'm extremely busy, but i just have to put this online.
Today, a ok-looking, quite well built man walking up the office and asking the admin manager if he can speak to the person who owns the white-EK parked below my office.
So, he introduce himself, and telling me that my car, is suitable for their commercial shooting which will be held tmmr, 25th August @ Makro Shah Alam. After asking where he's from, i followed him down to his car and i've got his namecard.
After much explaination, he told me that my car will be needed from 7am to 7pm, tmmr.
Why he's in a rush is because the actual car pulled out due to some reason, and he needs a white 2 door EK. Remuneration will be paid but did not say how much. So LMF asked if there's any b&w to be signed as prove, etc. He said, no but if you want to, i can come out with a letter.
He left after i told him that i'll consider about it, and i shall give him a call.
Not long after (maybe about an hour or so), he came back with the said letter, and also the storyboard together. (see images below)
I've actually asked for opinions from
Linus
, and yes he told me it's possible, they do cast cars like that. I've also got someone to call up the office number and it's legit.
Now, is this a scam or wat? It's neutral now cos i didn't happened yet. I mean, you want me to hand my keys to some strangers, i'm sorry dude. It's my car and that's my life.
Welcome for comments.
True or Scam
.
Click on image for larger view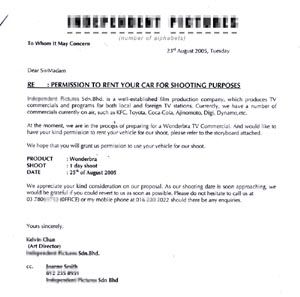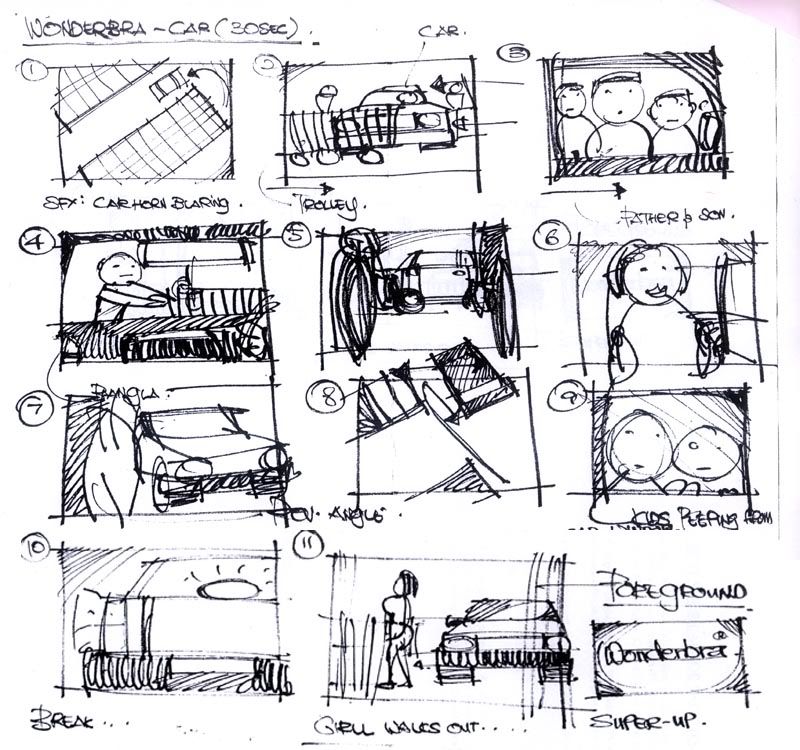 Labels: Cars