haze
the haze is so bad bad bad. I can hardly see anything infront of me 10 metres away. what the heck happened?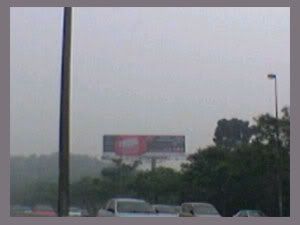 Taken on my way to office, outside phileo, 930am
BTW, i've sent my car downstairs to fix due to the unbearable weird noise that's happening at the rear left area. Noise is demolished now, but i still don't know what's wrong with it yet. According the the guy, something got stucked. Will do more testing today. Bill not here yet. Hope it don't cost much.