Thank GOD it's Thursday,
and we've got free dinner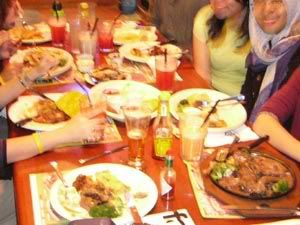 The Fooddddd
From clockwise, Some Steak (sorry too hungree...forgot name) Rib Eye Steak, barbecued ribs, fish & chips, grilled salmon, Roasted BBQ Chicken, Mushrooms Chicken, Mushrooms, Some Grilled Lamb
In the middle (empty plate, Three - For - All)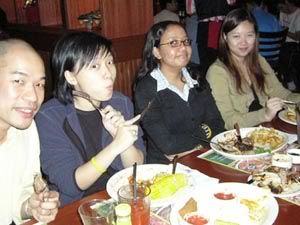 No Come near my food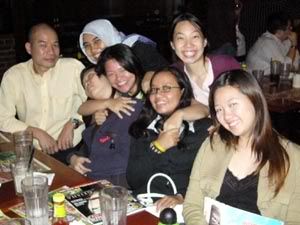 Suffocation, and the evidence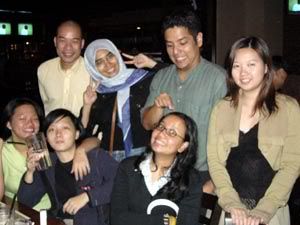 Normal - abnormal - normal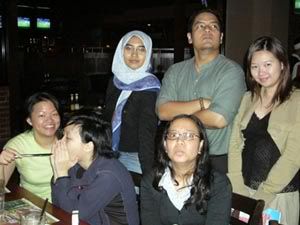 Abnormal - Normal - Abnormal

Good food, bad client, work harder la LMF.
*****
Check this Bus Mini Seats out.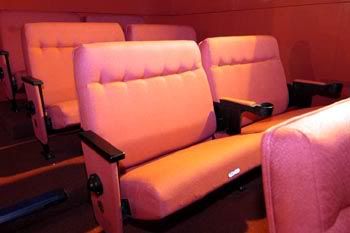 and initially i tot it was some bus mini seat. Really. But happened to be 1 of the cinema chain's couple seat. (some up north cinema chain)

means, when i was on bus mini long long time ago, i've been doing this couple seat with the ah-neh beside me!!!!!???
How can they approve such a seat? Never try sit and experience before ordering the seat to put it in the cinema hall and then charge the innocent victim another 4 bucks more? Talk about their senses.

If i to continue about them, i can bitch non stop, but i gtg now, stay longer means more work. Ciaoz