First Post of the Year - Resolution Reviewed
Our new colleague's belated birthday, and borned on the 1st day of the year. haiya means everytime his bufday also declare holiday wan. no need apply leave.

So we had this messy photo taking session, and my resolution accidentaly reviewed.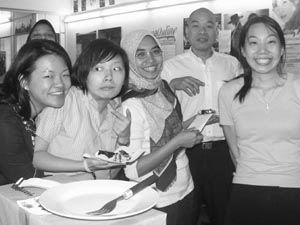 Find me! - hint* the one who can't look straight
from left: Sharona, me, Lin, Boss, Sue.
Half face at the back: Bailah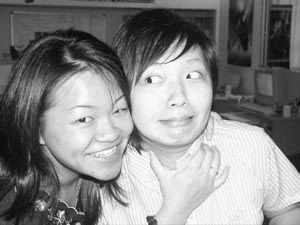 Koma 3rd Installment.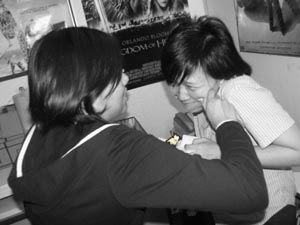 Veron: I tell you how many times don't steal my cake you don't listen!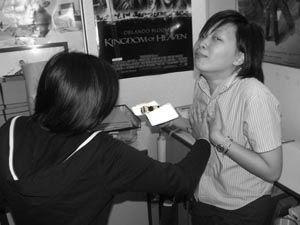 Veron: Now i'm gonna 'char' you as revenge!!


Oh yeah, if it doesn't reveal enough, my resolution is actually *to be stewpid* to enjoy life in a lighter way, i guessed that hard work didn't really pay off well then i might as well as sit back and relax, RIGHT? RIGHT? RIGHT guys??
P/S: btw, kelvin wasn't pictured in any of the image above because he too handsum. later all the girls wanna work in cinema online pulak.
Labels: Rants