Busy
so blardy busy, been 10 days since update. and now can only do a quick one.
Work been hitting me left right up down. Not to mention that clients that will never satisfied. The only thing that will stop them is passing deadlines.
Idiots.
I have ridiculous workslots that as if i'm totally into something new. There's no freaking minute that i can take an hour off to follow up with my-own-more-important-actual-work. My magazine.
Idiots.
I've not been sitting enough at home at all. There's no time to sit. You go home, just to get some not-enough-rest and prepare to work again, and again and again.
Catching up with friends? That's is an illegal word in my dictionary right now.
****
Snapshots: Hassan's Mamak in Cyberjaya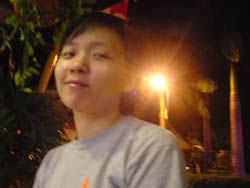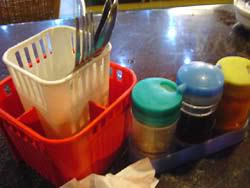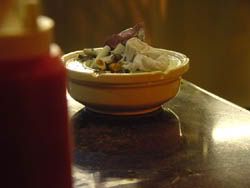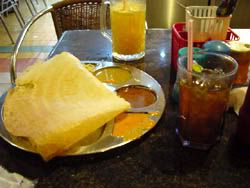 Trip to Cyberjaya, RM15
Tosei & Drinks, RM7
Catching someone taking their time off to yamchar, Priceless
.
.
.
.
.
.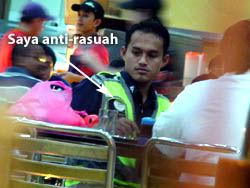 ok actually the rasuah badge got nothing to do with my post, but i feel funny cos this guy had his MP5 (that's a gun, ok) on the chair next to him...