152X, Here i come
Samsung SyncMaster LCD 152X
Refined technology waiting to be turned into style
If you see more style we will perform the true refinement, which is viewed as an ultra narrow bezel and sleek body.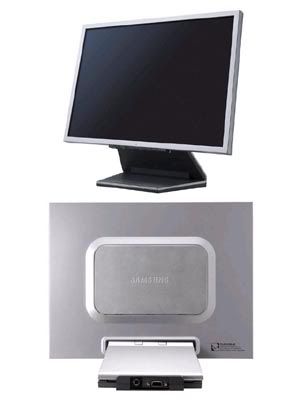 come home to me darling....................
****
in another note, Fei sent her Canon Ixus for RMA because the LCD kaput-ted. In return, Canon loan her a replacement camera for-her-to-use-until-her-camera-fixed. And, it looks like the latest Ixus with 5.0mp, and Canon gave her the whole new box (which includes all cables, charger, battery, manuals, CD, SD-card, and the Ixus chassis itself in sealed packaging!) and ask her not too worry and treat it as your own camera.
Talk about service, this is what you call service.
To hell with the fujifilm (office camera), sent for RMA and never came back since decades ago.
It basically vanished. Prolly can take home for fun and no one even realize it.
Labels: Rants