Office Make Over!
Office got it's wall painted and old torn cheap carpet been removed. Check out the mess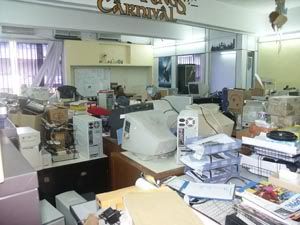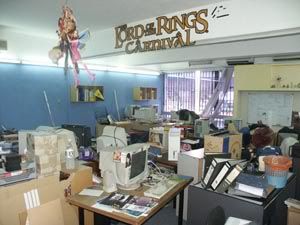 All the pcs/rubbish/stuff been moved to the other half of the office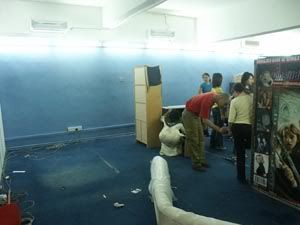 The empty side.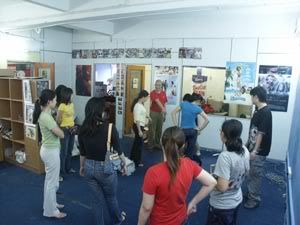 We then play mini futsal & had a combat class/aerobic instructed by the boss.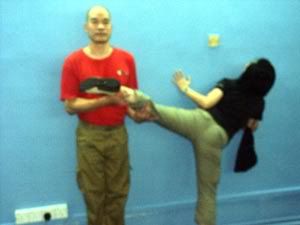 Lift your leg... like this.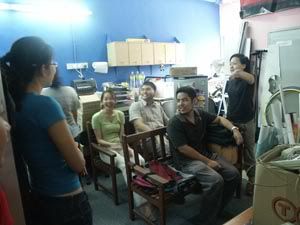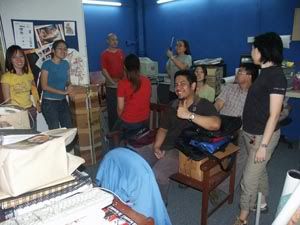 The Pantry became waiting room and it does looks like the doctor's office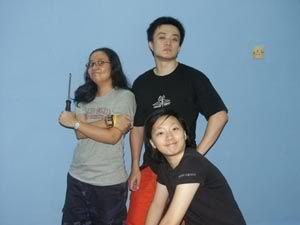 The wall color is just right for passport photo.