Birthday Approaching
Haih, all i got was 2 birthday cards, both from H company.
Well at least one giving me a 'vibrator' massager. Hopefully it could really 'vibrate'. You know what i meant :P
And the next favourite H-company gave me a coaster. Yep. At first i thought they gonna give me an
ASIMO
since there's an ASIMO vector on the envelope.
Where's the envelope with cash domination???? I didn't see it yet.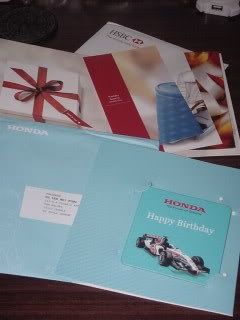 so.. i think i better go smoke la.....