Sunday Service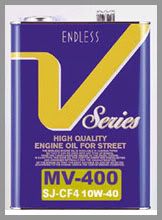 Hahah! Yes! Finally! A workshop that open on Sunday. And they carry Motul. Felt great that i went rounding to check out the workshops. Another thing is, i think i've found something better then Motul 4100. It's the Endless MV400 Semi Synthetic.
It's somehow lighter, easier to rev up compare to 4100. Well, i took their word and tried it. Yes indeed. They are right. But since the velocity is lighter, i'm sure engine will tend to eat more oil esp when 'tec' is open. Shall remind me on weekly dip stick checking.

If everything's good, that will be my regular workshop. Yay! I finally found one (that open on sundays)

Next, how many reality shows are there? Can anyone give me the exact number?
i've finally accepted the fact that, ANYTHING, ANYTHING can be reality tv. Get some pretty girls from the city, chuck them in the farm where they can't have pedicure, stylist, stockist, watever, and bring in a handsome farmer boy. Now we'll see who is the horniest, and who get to live with the farmer boy happily ever after. Gosh.

Next they gonna chuck all minister to do the HUMAN LOW PAY JOB. and see who survives.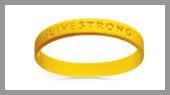 But one thing good is, alot of the 'players' in the reality tv are wearing this.
i'm going to have mine soon. :)
(LANCE ARMSTRONG FOUNDATION - live strong yellow bracelets) [wear yellow, live strong]
more information on how you can contribute
http://www.laf.org/
story
http://www.nike.com/wearyellow/index_f.html