past weekend update 1
Let's see. Where do i start...
It's tiring to run around the sunway lagoon park non stop from 9am - 1pm.
Mind you there's uphill, stairs & miles long elephant walk.
Overall the result was passable, not something great, alot of black holes, and we are not communicating enough. I believe we need a trasparent communcation among all of us. That will be at least better for those who pay attention.
(Note: For readers not from my company, we organised a treasure hunt for a client, and i'm part of the team, and i'm not having fun coz i don't win a prize, and in this case it was a RM5,000 shared among 2 team members)
All i get is raising up my phone bill, sweat like a pig, bruised ankle, unlimited supply of mineral water, as well as a free 6pcs McDonalds McNuggets.
Overall: it was a good experience overall and it definitely give me the lesson of communication and team organization.
Pictures to follow: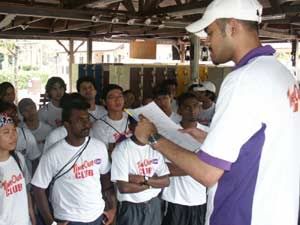 Redza briefing the participants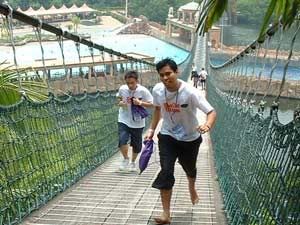 Counting stickers at the suspension bridge, this is a HARD TASK i tell you.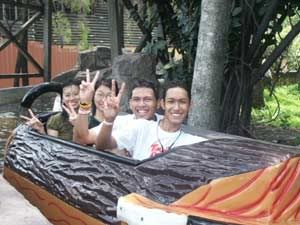 Peace at the Niagara Flume Ride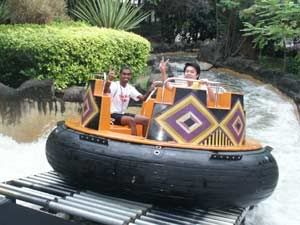 My fav ride, Grand Canyon River Rapids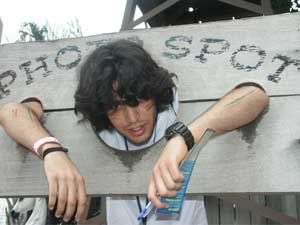 A dude which i found he's superbly good looking, a pakistani Sunway/Monash student.
(you probably can't see the facts but this is a good pic)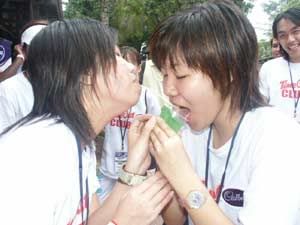 Almost sensored.
Doing task for the Red Sorento Crew (Red104.9)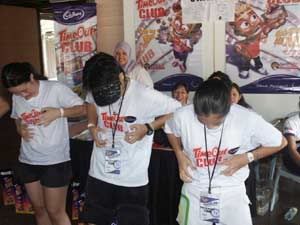 Squeezing the fats.
Doing task for the Red Sorento Crew (Red104.9)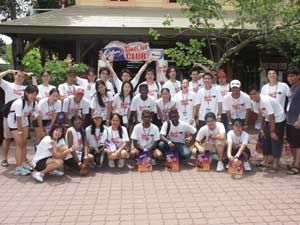 The Participants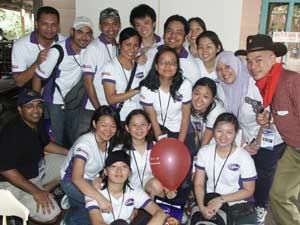 The Crew with 2 person that doesn't know the dress code.
Labels: Rants