Satisfied
Ok, manage to get my soundcard to work. That is after wasting 1 hour on the net just to get a 5mb file.
but i'm all satisfied now.
it's now a fully functional pc.. to online, watch & listen.
no work to be done but i think i need to get photoshop installed, for simple photo editing.
After saving my pictures, here's the look at my temp meter, if u have a good eye & a good monitor, u could see reaching the red line it is.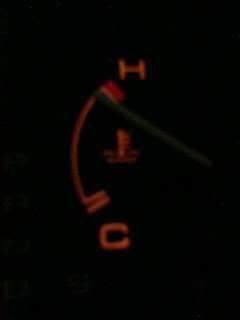 And this is the sucky buffet breakfast at First World Cafe.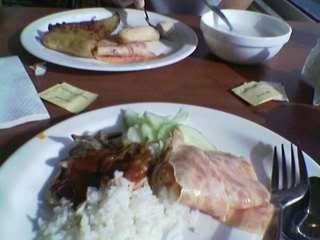 Lastly, i got my Mugen serviced. Available in 3 days time, and then i shall drop by Avant to check out their prices on the front Superpro bushing. There goes RM340 for the pair of Mugen, and i suspect the Superpro gonna cost about RM400.
(maybe once again i shld go for standard rubber bushing ~ if anyone remember i mentioned about RM35 vs RM690 = rubber vs silicone = standard radiator hose vs samco radiator hose)
Labels: Rants