What will happen?
What will happen, if govt insist that all passenger car to install an external signal?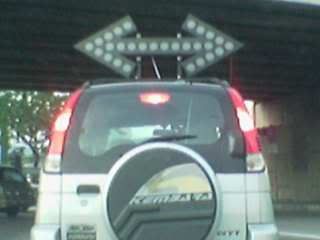 picture is real, captured at Damansara Jaya, nearby KDU.
Btw, Mr & Mrs Smith is good. Recommended.
favourite scenes:
1. John Smith: I've done about high 50s to low 60s
Jane Smith: 312.
2. John: Ask us about the sex.
Therapist: OK, so how many times you've ...
John: (signalled & whisper) 10!