The Luna Review
You see, i'm sure you've all heard of these LUNA BAR, be it from the free lifestyle magazines out there, or be it those websites clubbing/chill out reviews.
you know you'll be drinking beside the pool. Oh how pretentious it's gonna be?
pool, cocktails...
they also tell you that it's on the rooftop on Menara Pan Global.
But what they never tell you is, the experience to get to the rooftop.
and i'm here to tell you the step-by-step to get to LUNA
1st, you walk in the menara pan global (that's the former BACKROOM buidling, or if you are old enuogh, you know that FIRE was once there)
- walk in to the building (the entrace right above backroom main entrance)
- find the lift, get it, press the highest floor, which is
22
- get out from the lift, walk out, and you shall find a flight of stairs (which it's beside a mini waterfall)
- walk up the stairs, you'll find a lift out of nowhere
- press UP (and do not go any futher beyond the lift else u'll end up in The Olive [another pub/bar])
- take the highest number again (33)
- you'll come to a casher counter where you have to pay to get inside (RM50 per entry per person with 1 house pouring after 9.30pm / applicable on eve of weekends & public holidays)

after you get through the bouncer, there's another flight of stairs where yes. there's LUNA

i'm tired by the time i reach. but it worth the experience of finding the way in a SILENT building.

one more thing is, those lifestyle magazines only show u the huge pool in LUNA,
so, i'm here showing you the KL skyline, taken in LUNA ~ enjoy folks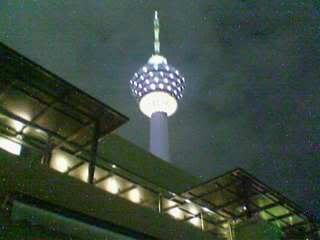 Seeing the KL TOWER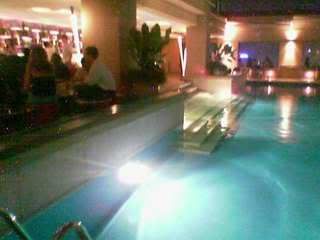 The pool, and the bar at far left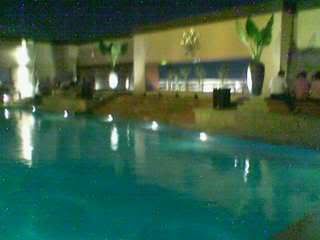 more tables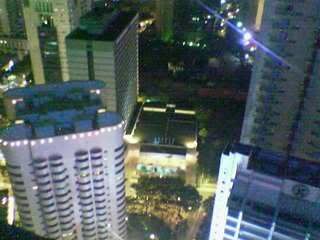 Looking down MUI plaza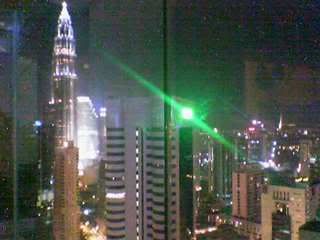 KLCC view & the green shining is UBN Tower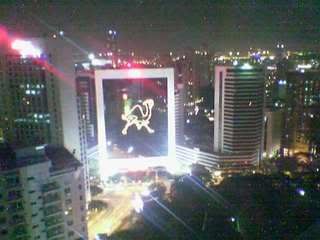 Am building & it's infamous camel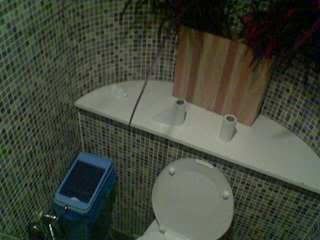 Plenty of toilet rolls & tiles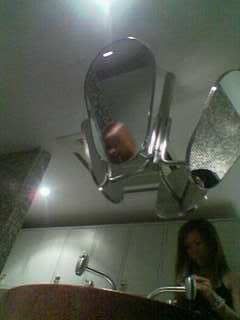 The mirrors.. hmm remind you of Dentist's appoinment?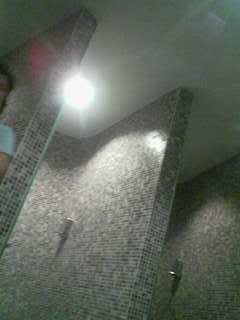 It does have shower facility & saura room, locker too in the loo